Welcome to Bord na Móna Living History
23rd February 2018/Featured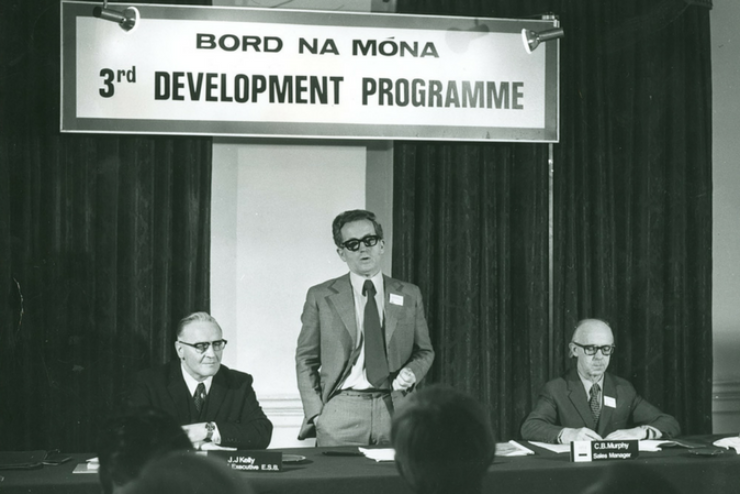 The Bord na Móna Heartland website and Facebook page was launched in 2011 to share the unique history and heritage of Bord na Móna and those who worked here. The idea to share our story online came on the back of the Heartland Exhibition, which celebrated our 75th anniversary in 2009.
As the Bord na Móna story has changed and evolved through time, we are also changing. Bord na Móna Living History is our new platform in which we will tell the story of our past, present, and future. We have created a new website that is full of invaluable information from the 200 year old peatland maps, to historical articles, photographs and people stories, and much more. We will continue to share some of the unique stories of Bord na Móna's history, people, and technology on our new look Facebook page, while continuing to answer any questions you may have. Many former employees have contributed photographs and other interesting information to our Facebook page and this helps to increase our knowledge of the company.
We have also started the Bord na Móna Living History blog. On this we will share new stories of events, successes and innovation throughout our history, along with some other interesting historical stories about our peatlands and attempts to develop them. Some past and present employees will share their story with you about their time in the company, and we will also have some very knowledgeable historians and industry related enthusiasts giving a different perspective on Bord na Móna and the history of the peat industry.
I am greatly looking forward to sharing these tales with you, and hearing stories of your own. I hope that this blog, website and Facebook page will help you learn more about our vast and unique history in Ireland's Midlands, and it will chart our journey from the past, to the present and into the future.
Subscribe to our Blog
Subscribe to this blog and receive weekly emails of new posts