St. Patrick's Day
16th March 2018/Work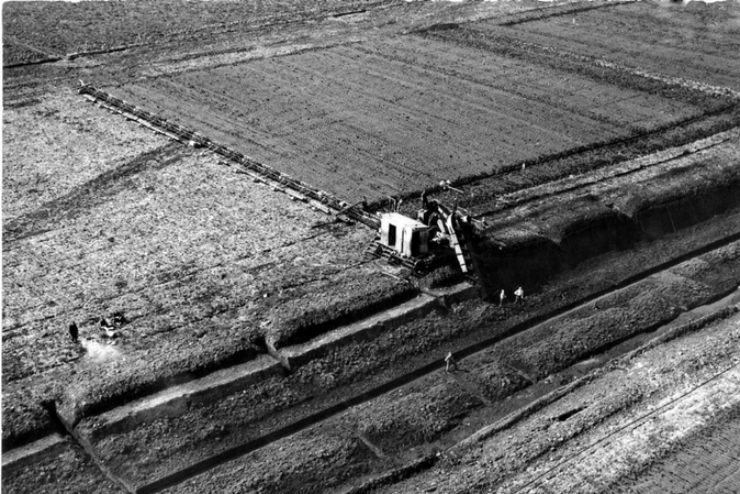 On and around St Patrick's Day was traditionally the time that Bord na Móna would start production of sod turf by rolling out the baggers on the bog.Of course it also depended on the weather but the plan was to get started around that time. The photo shows a bagger at work at Timahoe sometime in the 1950s.
Earlier in the 1940s, St Patrick's Day was a big occasion in the hostels as the men were usually returning to get ready for the production season and after the long winter, the hostels were full of activity again. Usually, in the camps, the men were presented with shamrock in the morning before they were transported to mass. After lunch, the afternoon was spent either playing football, cards or other games. Listening to the Railway Cup hurling and football games on the radio was also popular since the men came from all over Ireland there was a lot of rivalry in the various hostels. The Railway Cup games drew huge crowds to Croke Park at the time and this interest was reflected in the workforce.
If you would like to be notified of when we post our blog, please enter your email address in the bottom right hand side of the page. 
Subscribe to our Blog
Subscribe to this blog and receive weekly emails of new posts